Hundreds of companies are interested in the ZalaZone, a  test field for automated  vehicles in Hungary. Up to now four companies have already concluded a contract. Mr. László Palkovics Minister for Innovation and Technology said: the first four buyers have already finished  testing the field, negotiations are underway with 300 companies, most of them are automotive producers, suppliers, telecommunication companies. 
The minister emphasized: the test field built in Zalaegerszeg is outstanding in its  complexity and automated technologies.  This world unique automotive industry development was important for the BMW Group  when they decided to choose Hungary for their  new investment. 
Talking about the construction work of  the test field Mr.  Palkovics said: the inauguration ceremony of the  first phase will be in the next weeks, the full investment will be ready at the end of 2019 or at the beginning of 2020. The  rapid construction  works follow a very strict and rigorous timetable, the foundation stone was laid down only one and a half year before. The high speed manoeuvrability field, the dynamic platform and the two main buildings  are ready. It was also installed the 5G communication  system  and it is  ready the first quarter of the smart city zone. – said the Minister.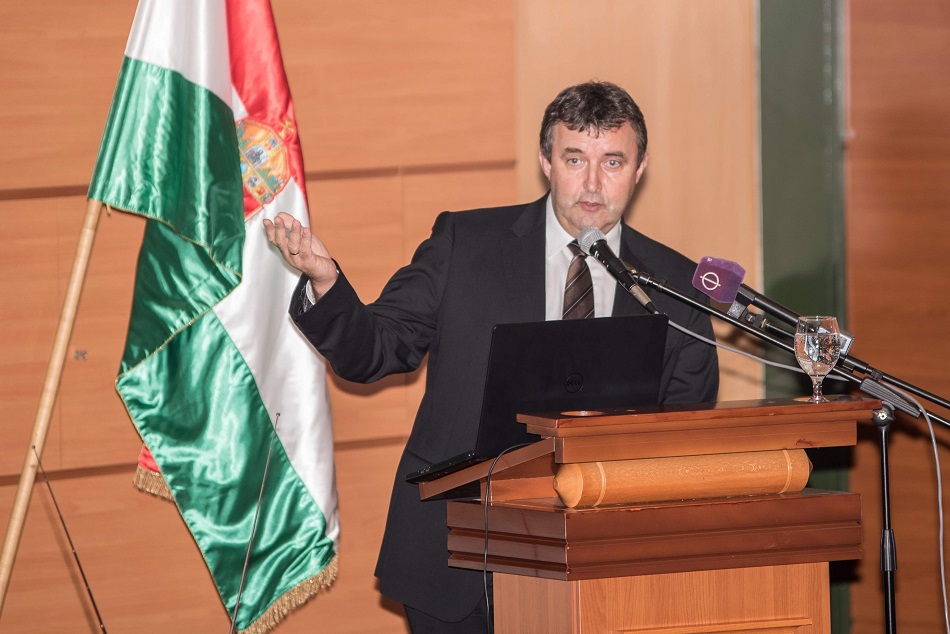 He added that  the higher level  construction works are starting now, de one and a half km long highway section, the internal distributor roads and the low speed  manoeuvrability field respectiv  the braking platform. The last item will be the high speed oval field where 200 km neutral  cornering speed will be possible to reach. 'All  real life traffic circumstances and  situations can be represented on the test field'-said the Minister.  
Speaking about the investment of the BMW Group Mr. Palkovics emphasized that the Hungarian Government and the city of Debrecen have collectively undertaken to create an appropriate environment for the new automobile factory. Roads, railway tracks, overhead crossings,  motorway exits, schools have to be built, the training structure of the Debrecen University has to be adapted.  Preparations to secure the workforce with launching adequate programmes has to be done. 
According to the Minister Hungary should train more engineers. He highlighted that while in 2012 the rate of Hungarian students studying applied natural sciences was 22%  today this  is 29%, as for the EU average is around 24%. 
Source: Hungarian News Agency (Magyar Távirati Iroda)